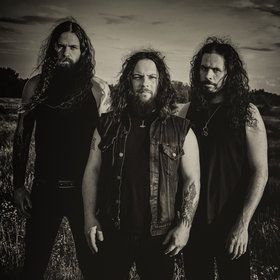 Der Sound von Wolves in the Throne Room ist unüberhörbar an den skandinavischen Black Metal angelehnt. Doch die Formation beschäftigt sich nicht mit dem üblichen Satanismus, sondern nutzt gekonnt die nihilistische und kraftvolle Ästhetik des Genres, die auf Songs in Überlänge mit naturalistischen Themen zu größter Entfaltung kommt.

2003 gründeten die Brüder Aaron und Nathan Wolves in the Throne Room und gehören seitdem zur Stammbesetzung. Das erste Demotape folgte schon im Jahr darauf, während mit "Diadem of 12 Stars" 2006 das Debütalbum veröffentlicht wurde. Der Nachfolger "Two Hunters" bescherte der Band erste internationale Aufmerksamkeit. Eine kleine Schaffenspause später meldeten sich die Musiker mit Alben wie "Celestite" und "Thrice Woven" lautstark zurück.

Wolves in the Throne Room transformieren die Energien der Landschaften des Pazifischen Nordwestens in eine musikalische Form, die einfach nur begeistert. Eine pastorale Atmosphäre und ausufernde Soundkaskaden zeichnen die Band ebenso aus wie eindrucksvolle Konzerte. Lasst euch die Wölfe aus dem Nordwesten der USA nicht entgehen und erlebt naturverbundenen, mystischen Metal in seiner pursten Form!
Source: Reservix