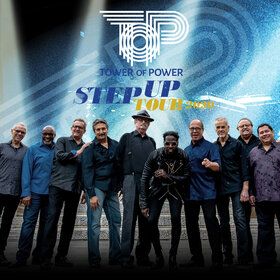 Tower of Power, die zehnköpfige Band aus Oakland, gehört zu dem Bestem, was der Funk je hervorgebracht hat. Die Songs der legendären Funkmaschine werden gespielt von der Rhein-Main All Star Band und Harald Heinl.

Superkomplizierte Grooves und ein dominierender Bläsersatz: Das ist der anspruchsvolle Stil von Tower of Power. Trotz zahlreicher Besetzungswechsel in der über 40-jährigen Bandgeschichte hat sich ihr Stil – und damit auch ihr Anspruch – kaum geändert. Erstklassiger Funk kommt seit 1968 aus der Schmiede von TOP. Dazu zählen Songs wie "Soul With A Capital S", "What Is Hip", "Soul Vaccination" und "Diggin´ On James Brown". Die aufwendigen Arrangements, gespielt mit unglaublicher Präzision sind seit jeher die reinsten Tonkunstwerke. Auf Grund des hohen musikalischen Anspruchs blieb TOP aber der finanzielle Durchbruch bis jetzt verwehrt.

Gespielt werden die größten Hits von Tower of Power von der Rhein-Main All Star Band um den Drummer Harald Heindl. Nach einem Konzert der legendären Funkmaschine beschloss er, eine Band zu gründen, um TOP zu covern. Die elfköpfige Band besteht aus hochkarätigen Musikern, die auf ganzer Linie überzeugen.
Source: Reservix