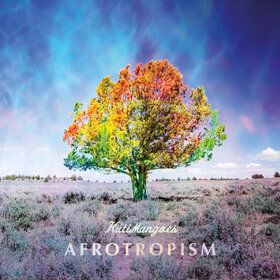 Von Kopenhagen in die Welt: The KutiMangoes haben sich eine internationale Fangemeinde erspielt und bereisen mit ihrer Musik alle Teile der Erde. Die mit Awards ausgezeichnete Band begeistert mit ihrem Mix aus Afro-Beat und Afro-Jazz ihr Publikum von Südafrika bis Südkorea. Nun ist das Sextett in Deutschland auf Tour.

The KutiMangoes wurden 2012 von Gustav Rasmussen und Michael Blicher gegründet. Zwei Jahre später erschien mit "Afro-Fire" ihr Debütalbum. Es wurde für fünf Danish Grammy Awards nominiert und gewann in den Kategorien "Best World Music Album" und "Best World Music Track". Anschließend tourte die Gruppe ausgiebig durch Europa, Asien, Afrika und den Mittleren Osten. 2016 folge die Platte "Made in Africa", die unter anderem in Burkina Faso und Mali aufgenommen wurde. Auch mit diesem Album durften sich die Musiker über Danish Grammy Nominierungen freuen. Beim New York Jazz Festival gewann der Film "Bamako Play" von Anders S. Jepsen über die KutiMangoes "Best mixed-genre documentary". 

Ein Konzert mit The KutiMangoes ist mindestens so mitreißend wie ein Rockkonzert. Lassen Sie sich einen Auftritt der Musiker nicht entgehen und sichern Sie sich Ihre Tickets!
Source: Reservix