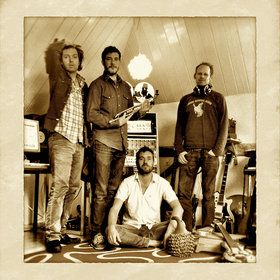 The DeSoto Caucus – die vier Jungs aus Dänemark veröffentlichten 2008 ihr Debütalbum "EliteContinentalCustomClub" und gewinnen seitdem immer mehr Fans. Ein weiteres Album folgte. "Offramp Rodeo" vereint komplexe Grooves und coole Gitarren in eine zeitlose Vintage-Klanglandschaft. Die Band The DeSoto Caucus stellt eine groovende Mixtur aus Indie, Country und Amerikana dar.

Als Backgroundband waren The DeSoto Caucus bereits vor der Veröffentlichung ihres Debütalbums groß auf Tour. Mit Künstlern wie Howe Gelb, Isobel Campbell und Mark Lanegen öffneten sich den dänischen Jungs die ersten Türen in das Musikbusiness. Aber das Quartett zeigt, dass sie auch auf eigenen Beinen stehen können.

Die Jungs von The DeSoto Caucus wissen, was sie tun. Und das tun sie mit einer Begeisterung, die ansteckt. Diese Band sollte man sich nicht entgehen lassen!
Source: Reservix