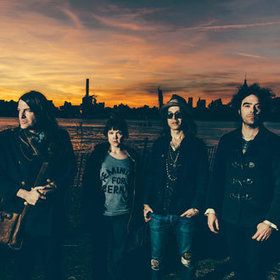 The Dandy Warhols ist eine vierköpfige US-amerikanische Rockband aus Portland, Oregon. Der Stil, der junggebliebenen Musiker wird sowohl mit Power-Pop, als auch mit Garagenrock assoziiert.

Courtney Taylor und Peter Holmström lernten sich im zarten Alter von 14 Jahren in einem Musik-Camp in Portland kennen. Nach dem College entschließen sich die beiden Gitarristen ihre eigene Band zu gründen. Ihr Name ist eine Anspielung auf den amerikanischen Künstler Andy Warhol. Schnell stellten sich erste Erfolge ein und regionale Plattenfirmen wurden auf die Musiker aufmerksam. Ihren endgültigen Durchbruch schafften The Dandy Warhols mit ihrem Welthit "Bohemian Like You" im Jahre 2002. Zwei Jahre später erschien die Verfilmung DiG!, die den Aufstieg der Band und ihre Haltung gegenüber dem Musikbusiness dokumentiert.

Hits, die jeder kennt und mitsingen kann, sind nicht nur für eingefleischte The Dandy Warhols Fans eine musikalische Freude. Mit ihrer packenden Show bringen die eingespielten Musiker jede Croud zum Springen.
Source: Reservix