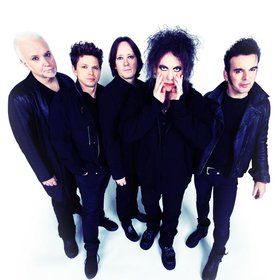 Sie sind DIE Band des New Wave und bereits seit Jahrzehnten eine echte Größe der Pop-Rock-Szene: The Cure. Unvergessen sind Songs wie "Lullaby", "Lovesong" oder "Friday I'm in Love". Aber die Musiker aus England ruhen sich nicht auf ihren Erfolgen aus – stattdessen erfinden sie sich immer wieder neu. Jetzt kommen sie auf Tour.

Die Erfolgsgeschichte von The Cure ist lang und von vielen Wendepunkten geprägt: 1976 gründete Lead-Sänger Robert Smith die Band mit einigen seiner Klassenkameraden. Nach ersten Gehversuchen zwischen New Wave und Punk wendete sich The Cure mehr und mehr dem Pop zu. 1989 folgte dann der musikalische Höhepunkt mit dem Album "Disintegration", das es im Königreich und Deutschland zu Goldstatus und in den USA sogar auf Doppelplatin brachte. Zahlreiche Umbesetzungen der Formation führten zu einer kontinuierlichen Anpassung des Sounds, der im Kern jedoch immer noch nach The Cure klingt. Seit der Jahrtausendwende waren die Jungs vor allem auf Festivals zu hören.

Ein unverwechselbarer Klang, eine einzigartige Stimme und eine fulminante Bühnenshow, das sind die Zutaten für ein Konzert von The Cure. Verpassen Sie nicht die einmalige Gelegenheit, die Briten live zu sehen. Sichern Sie sich jetzt Ihre Tickets mit Reservix!
Source: Reservix