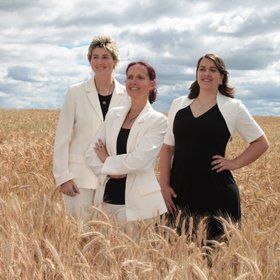 einem Piano und mächtig viel Gefühl. Von Rock und Pop, über Musicals, bis hin zu eigenen Kompositionen bietet das Trio stimmgewaltige und gefühlvolle Gesangskunst, die das Publikum aus dem Alltag entführt.

The Certain Something setzt sich aus drei talentierten Sängerinnen zusammen. Moni Lehner ist im musikalischen Bereich, neben ihrer Tätigkeit als Sängerin, als Pianistin und Arrangeurin aktiv. Sie verleiht den Songs mit ihrer rauchigen Stimme eine persönliche Note. Sabine Kienzler wurde beim Bundesjugendwettbewerb 2010 im Bereich Pop-Gesang ausgezeichnet und spielte unter anderem in "Gerwig – Das Musical der Schwarzwaldbahn" die Hauptrolle. Komplettiert wird die Gruppe von Gaby Knoblauch, die mit einer klaren Stimme und ihrem guten Einfühlungsvermögen nicht mehr aus dem Ensemble wegzudenken ist.

Wenn Sie The Certain Something live erleben, ist Gänsehautstimmung vorprogrammiert. Stimmliche Vielfalt und ein umfangreiches Repertoire verwandeln jedes der Konzerte in ein emotionales Highlight. Lassen Sie sich dieses Event nicht entgehen!
Source: Reservix