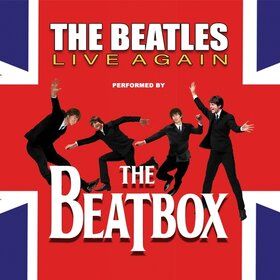 performed by The Beat Box
Wer kennt sie nicht, The Beatles und ihre großartigen Hits: Keine andere Band prägte die Musikgeschichte so sehr wie die vier Pilzköpfe aus Liverpool. Songs wie "Yesterday", "Hey Jude", "Let it be", "Yellow Submarine" und viele mehr begeistern noch heute unzählige Fans, egal ob jung oder alt. Heute bringen viele Tribute-Bands den Spirit der Beatles auf die Bühne.

The Beatbox präsentieren mit ihrer Show "The Beatles Live Again" jedoch viel mehr als eine gewöhnliche Coverband. Mit authentischen Sounds, erschaffen durch die gleiche Instrumentierung wie das Original aus den 60er-Jahren, füllen die vier Italiener ebenfalls die Hallen. Seit vielen Jahren sind die Ausnahmemusiker weltweit unterwegs und erfreuen die Herzen aller Beatles-Fans.

Wenn bei der Show "The Beatles Live Again" von The Beatbox die ersten Töne und Silben erklingen, könnte man meinen, die Fab Four stünden selbst auf der Bühne. Doch nicht nur musikalisch, auch die Optik passt hier wie die Faust aufs Auge. Seien Sie also dabei, wenn das legendäre Quartett wiederbelebt wird!
Source: Reservix