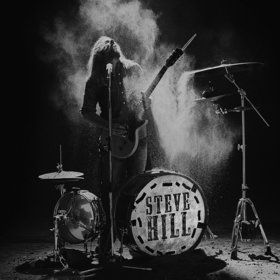 Wenn man einen Top-Star der Blues-Szene nennen und kennen muss, dann ist es der Kanadier Steve Hill. Als ultimativer Inbegriff der Ein-Mann-Band sorgt er nicht nur akustisch für Furore, sondern ist auch beim Spielen ein absoluter Hingucker: Die Gitarre besitzt am Kopf einen befestigten Drumstick, mit dem Hill gleichzeitig die Hi-Hat und alle weiteren Percussion-Teile bedient, die in Reichweite sind. Sein Fuß kümmert sich um die Drums und dazu singt er auch noch – alles zur gleichen Zeit.

Geboren wurde Steve Hill 1975 in Trois-Rivières und sein Weg führt ihn schon seit vielen Jahren durch die kanadische Musiklandschaft. Ehrgeizig kämpfte er sich durch die Szene und hinterließ nach und nach einen bleibenden Eindruck. Seine "Solo Recordings Volume 2" bescherten ihm 2015 einen Juno Award in der Kategorie "Blues Album of the Year". Mittlerweile bespielt er Kanadas größte Musikfestivals wie das Montreal Jazz Festival oder das Ottawa Blues Festival und tourt um die ganze Welt.

Steve Hill ist mehr als ein gewöhnlicher Blues-Musiker. Vielmehr ist er eine One-Man-Show, die sich nicht nur in seiner Heimat einen Namen gemacht hat. Seine Musik ist ebenso beeindruckend wie die Art, wie sie entsteht. Lassen Sie sich den Kanadier nicht entgehen!
Source: Reservix