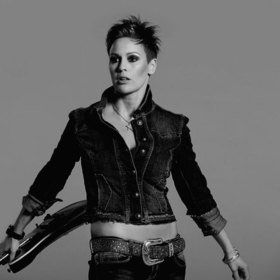 Zu Anfang war sie für viele nur eine der Teilnehmer von "The Voice of Germany" 2011. Als jedoch Coach Nena vermehrt Interesse an der israelischen Sängerin Sharron Levy zeigte, stieg deren Bekanntheitsgrad gleich noch etwas höher. Mit ihrer Interpretation des Hits "Somebody that I used to know" erreichte Sharron auf Anhieb einen unglaublichen Platz 25 in den Charts und wurde über Nacht zu einer der heiß diskutierten Favoriten der Show.

Auch wenn sie den Sieg von "The Voice of Germany" im Halbfinale nur knapp verfehlte, hat Sharron Levy es inzwischen ganz weit nach vorne geschafft. Nicht nur die Single "Drowning", auch ihr Debütalbum "Rough Ready", das 2013 erschien, zeugen von dem großen musikalischen Feingefühl der Sängerin und beweisen, dass Coach Nena mit ihrer Einschätzung absolut richtig lag!

Erleben Sie Sharron Levy jetzt live bei ihrer Tour und überzeugen Sie sich selbst von dem außerordentlichen Talent der israelischen Powerfrau!
Source: Reservix