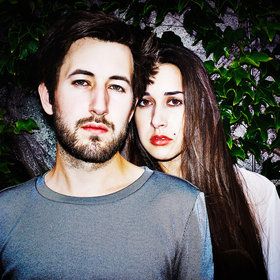 Sarah and Julian ist das deutsch-amerikanische Singer-Songwriter-Geschwister-Duo, das mit seinen beiden Stimmen eine warme, heimelig-dunkle Atmosphäre schafft, die den Zuhörer umhüllt und ganz in die Musik der beiden versinken lässt. 2015 veröffentlichen sie bei PIAS Germany ihre Debüt-EP und erklimmen als Support auf der Tour von Tocotronic step by step die Karriereleiter.

Die zwei Geschwister bekamen schon als Kinder Musikunterricht an Klarinette und Trompete. In der Jugend brachten sie sich dann selber das Gitarre- und Klavierspielen bei und begannen, eigene Musik zu schreiben. Zudem sind sie Tochter und Sohn eines leidenschaftlichen Singer-Songwriters, der früh von Kalifornien nach Deutschland kam. Diese Leidenschaft wurde an die Kinder Sarah und Julian Muldoon vererbt, sodass die beiden jetzt mit ihrem eigenen Bandprojekt "Sarah and Julian" auf den Bühnen stehen. Sie sind Preisträger des Hamburger Musikerpreises "Krach + Getöse", traten beim Reeperbahn Festival sowie dem MS Dockville in Hamburg auf und sangen neben Künstlern wie AnnenMayKantereit, Enno Bunger oder auch Cäthe ihre besten Musikrezepte vor den Kameras der Hamburger Küchensession.

Die Melodien und Texte der beiden Herzblutmusiker sind nachdenklich, manchmal naiv, aber immer ehrlich. Und gerade das lässt die Musik von Sarah and Julian unter jede Haut fahren und vor allem live sorgen die Geschwister für eine einzigartige Stimmung.
Source: Reservix