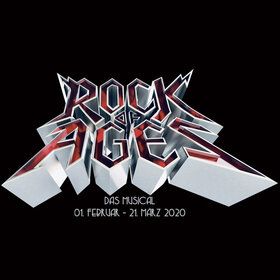 Das Jukebox-Musical "Rock of Ages" ist seit der Uraufführung 2005 ein voller Erfolg am New Yorker Broadway. Mit Hits von Styx, Bon Jovi, Journey oder Poison und einer berührenden Lovestory erweckt das Musical die Glam-Rock-Ära der frühen 80er-Jahre wieder zum Leben.

Das Kleinstadtmädchen Sherrie sucht in Los Angeles ihr Glück und möchte als Schauspielerin ganz groß rauskommen. In der Stadt der Engel lernt sie den Möchtegern-Rockstar Drew kennen und zwischen den beiden entspinnt sich eine Liebesbeziehung. Das Glück ist jedoch von kurzer Dauer, Hoffnungen werden enttäsucht und die Träume, mit denen man startet, sind nicht immer die Träume, die man nach Hause trägt. Mit einer packenden Geschichte und einer ordentlichen Portion Sex, Drugs and Rock 'n' Roll erlangte das für mehrere Tony-Awards nominierte "Kick Ass Musical" große Bekanntheit und ist mittlerweile das am längsten laufende Broadway-Musical aller Zeiten. Nun ist es auch in Deutschland angekommen und bringt die Hard-Rock-Ära in unsere Zeit.

Für alle Musical-Fans, die auch gerne mal abrocken, ist Rock of Ages auf jeden Fall ein Muss. Lassen Sie sich die Gelegenheit nicht entgehen, dieses Meisterwerk live auf der Bühne zu erleben. Get ready to rock!
Source: Reservix