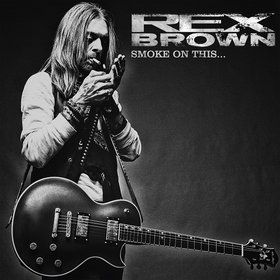 from Pantera and Down
Rex Brown sollte jedem Metal-Head ein geläufiger Name sein: Als Bassist von Pantera schrieb er Metal-Geschichte, dazu wirkte er in zahlreichen anderen Bands wie Down oder Crowbar mit. Nach einer kleinen Auszeit scharrte er schließlich ein paar Musiker um sich und ist nun solo unterwegs – immer noch mit einer ordentlichen Ladung geballter Rock-Power.

Rex Brown wurde 1964 in Graham, Texas geboren und stieß 1982 zu Pantera. Die Band schuf sich mit Alben wie "Cowboys from Hell", "Vulgar Display of Power", "Far Beyond Driven" oder "The Great Southern Trendkill" selbst ein Denkmal und bereitete den Weg des modernen Metal. Nach der Auflösung von Pantera spielte Brown in diversen anderen Bands, bis er 2017 mit dem Album "Smoke on This" seine Solokarriere startete.

Als Solokünstler lebt Rex Brown seine Vision und beweist seine musikalische Vielfältigkeit, die er am Bass, der Rhythmusgitarre und in den Lead Vocals auslebt. Es ist der perfekte Sound für den nächsten Road Trip mit heruntergekurbeltem Fenster: Lauter Hard-Rock und eine geprägte Stimme. Lasst euch den legendären Bassisten nicht entgehen!
Source: Reservix