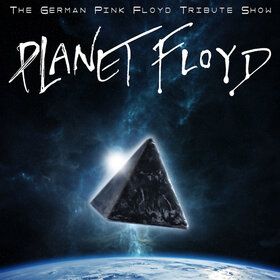 The German Pink Floyd Tribute Show
2022 geht "The German Pink Floyd Tribute Show" auf Deutschland-Tour. Freut euch auf authentische Performances von Planet Floyd, die den psychedelischen Space Rock einer Jahrhundertband covern. Jetzt Tickets sichern und mitrocken!

Unvergessliche Alben wie "The Dark Side of The Moon", "The Wall" und "Wish You Were Here" begleiten uns bis heute. Der Legendenstatus Pink Floyds ist so gigantisch, dass er sich auf die gekonnten Tribute-Bands überträgt. Erlebt Planet Floyd für ein einzigartiges Konzerterlebnis.

Sie sind die Schöpfer eines Musikstils, der zwischen progressivem und psychedelischem Artrock sowie Blues, Jazz und klassischer Musik oszilliert. Der Sound ist so komplex, dass sich viele weigern, die Klanggerüste Pink Floyds überhaupt mit Musik als viel mehr mit Kunst gleichzustellen. Man spricht von eingebungsvollen Melodien, erschaffen im experimentellen Strudel von sechs Genies. Diesen unerschöpflichen Geist der legendären Gruppe weiterzuführen, ist ein Anliegen vieler Fans. Und so gibt es manche unter ihnen, die musikgewandt genug sind, diese Klanggerüste mit der eigenen Tribute-Band am Leben zu erhalten. So ähnlich verlief es bei dieser Fünf-Mann-Truppe: Mario Gebhardt, Rainer Schäfle, Hartmut Jung, Timo Baßermann und Lars Hörnig ergeben gemeinsam Planet Floyd. Seit 2011 touren die Jungs gemeinsam durch die Lande, um der Musik ihrer Idole zu huldigen. Angefangen hat alles 1996, als die fünf Jungs ihr erstes Bandprojekt "CAPRA – Modern Classic Rock" gründeten. Aus CAPRA wurde Planet Floyd!

Die Kompositionen Pink Floyds noch einmal live erleben. Das ist der Wunsch unzähliger Musikfans. Also sichert euch eure Tickets für "The German Pink Floyd Tribute Show" von Planet Floyd.
Source: Reservix