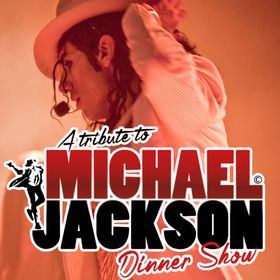 Mit den besten Michael Jackson Tributes
World of Dinner präsentiert seinen neusten Export! Werden Sie Teil der Michael Jackson Dinnershows und erleben Sie grandiose Imitatoren und Tribute Bands auf einer Bühne. Die Kunst des King of Pop vermischt mit feinster Kulinarik im Mehr-Gänge-Menü. Was will man mehr?

Dank der vielfältigen Auswahl von World of Dinner, können Sie zwischen verschiedenen Michael Jackson Dinnershows wählen. Wie wäre es beispielsweise mit dem Event "The real Michael Jackson Tribute Band", bei dem die Smooth Criminals für die unverkennbare Musik sorgen. Benannt nach dem gleichnamigen Song des King of Pop, inszenieren sie eine einmalige Show aus Tanz und Konzert. Sie können sich aber auch für "Sascha Pazdera: Der Moonwalk King" entscheiden. Von Klein auf verfolgt Pazdera sein großes Idol schon. Seit einigen Jahren tourt er durch Europa, um dem Erbe von Jackson nachzugehen. Als Imitator sind seine Tanz- und Gesangseinlagen so authentisch, dass Gänsehautmomente entstehen. Der King of Pop lebt weiter! Und Sie können live bei diesem Spektakel dabei sein.

Sichern Sie sich jetzt Tickets für ein Erlebnis-Dinner mit Showfaktor! Die Michael Jackson Dinnershow vereint in ihrer fulminanten Bühnen-Extravaganz Live-Band, Tanz und Entertainment. Dazu genießen Sie vorzügliche Speisen an einer feierlich gedeckten Tafel.
Source: Reservix