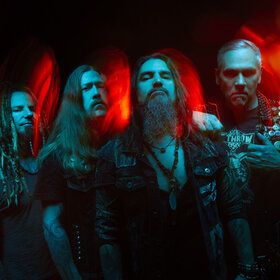 Machine Head, die Pioniere des modernen Trash Metal, sind wieder zurück! Im Gepäck haben die Jungs alles, was es braucht, um jede Bühne auseinander zu nehmen: Ihre Instrumente und eine Freude am Spielen, die ihnen so schnell keiner nachmacht.

Wie ihre Musik beginnt die Karriere der Schwermetallkapelle rund um Mastermind und Gründer Robb Flynn mit einem Paukenschlag: Als 1994 mit "Burn My Eyes" das Debütalbum erscheint, schlägt die brachiale Mischung aus Thrash Metal und heftigen Grooves des "Davidian" enorm ein. Diese Kombination – von Fans Neo-Thrash genannt – durchzieht auch die folgenden Alben. Mit "Through the Ashes of Empires" und der dazugehörigen Singleauskopplung "Imperium" begeben sich die Herren dann aber auf einen neuen Pfad. Komplexere Songstrukturen und ausladende Soli zeichnen auch die Nachfolgeralben aus, ohne jedoch überladen zu wirken. Stadionhymnen wie "Locust" und "Darkness Within" sind hierfür eindrückliche Beweise. Auf den Langspielern "Bloodstone & Diamonds" und "Catharsis" verbinden Machine Head ihre alten Stärken mit ausgereiftem Songwriting. Es entstehen Schwermetallwalzen wie "Beyond The Pale" und "Bastards", welche die Band so frisch und experimentierfreudig wie nie zuvor zeigen. Von Altersmüdigkeit nicht die geringste Spur!

Machine Head sind für, vielleicht sogar auf der Bühne geboren! Anders kann man sich die fulminanten Live-Shows der US-Amerikaner nicht erklären. Was hier an Energie und Power von der Band ausgeht, sucht nach wie vor seinesgleichen. Jetzt Tickets sichern!
Source: Reservix