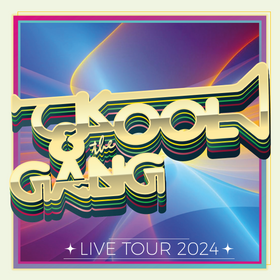 2024 sind Kool & the Gang wieder auf Tournee. Bereits auf über 50 Jahre Funk und Soul können die Musiker zurückblicken. Heute wie damals sind sie großartig und brennen ein musikalisches Feuerwerk auf der Bühne ab, das jeden Fan begeistert.

Kool & the Gang sind absolute Legenden des R&B, Soul und Funk. Die Band ist aus den Genres nicht mehr wegzudenken und live ein echtes Erlebnis. Bei ihren erstklassigen Auftritten beweisen sie gerne ihr Können. Dabei haben sie ebenso hochkarätige Gäste mit auf der Bühne.

Bereits 1964 haben sich die vier Musiker von Kool & the Gang auf der High School zusammengefunden. Zunächst spielten sie Jazz, wechselten aber bald zum Soul und bildeten ihren eigenen Stil. Dieser kommt an: über 70 Millionen verkaufte Platten, 25 Singles in den Top Ten und 31 Gold- und Platinauszeichnungen. Ihre Hits wie "Ladies Night", "Celebration", "Cherish" oder "Get Down On It" kennt seit Generationen wirklich jeder. Auch in Hollywood sind die Meister ihres Faches bestens bekannt. Mit dem Song "Jungle Boogie" steuerten sie einen Teil des Soundtracks des Kultfilms "Pulp Fiction" bei.

Lassen Sie sich vom Groove von Kool & the Gang anstecken und erleben Sie die Soul-Legende live. Jetzt Tickets sichern!
Source: Reservix