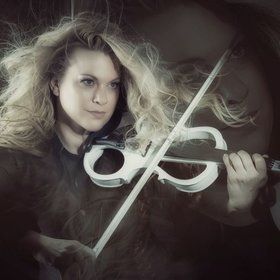 Katrin Wettin & The Classic Sounds vereinen das Beste aus zwei Welten: zeitlose klassische Stücke der großen Meister mit zeitgenössischen Pop- und Rock-Hits von heute. Dabei entsteht eine Melange aus verschiedenen Genres, die in ihrer innovativen Mixtur ein noch nie dagewesenes Hörerlebnis bieten.

Aushängeschild von Katrin Wettin & The Classic Sounds ist die namensgebende, virtuose Geigerin. Die Tochter einer Mathematikerin und eines Opernsängers an der Dresdner Semperoper zeigte schon im Kindesalter ein außergewöhnliches musikalisches Talent. Nach vielen Jahren intensiven Übens und einem Studium an der Hochschule für Musik in Dresden wagt die Violinistin schließlich den Schritt in die Selbstständigkeit. Die zahlreichen klassischen Aufführungen werden mit einschlägigen nationalen und internationalen Preisen honoriert, die den Stand der Geigerin in der Szene sichern. Aber das reicht Katrin Wettin nicht. Eine neue Herausforderung muss her und so entscheidet sich die Musikerin zusammen mit Band und Kammerorchester moderne und klassische Musik zu vereinen.

Von Johann Sebastian Bach und Wolfgang Amadeus Mozart, über die Beatles, bis hin zu AC/DC haben Katrin Wettin & The Classic Sounds alles im Repertoire, was Rang und Namen hat. Machen Sie sich gefasst auf eine Reise durch die historische und moderne Musiklandschaft, die Sie gebannt auf den Stuhl fesseln wird. Nicht verpassen!  
Source: Reservix