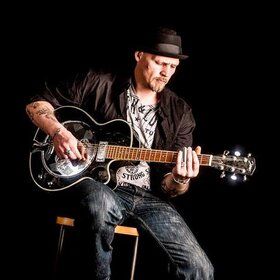 Der Singer/Songwriter Jimmy Cornett ist vor allem eines: ein authentischer und dabei unglaublich charismatischer Künstler. Wenn er die Bühne betritt, bannt er sein Publikum vom ersten Akkord an und gewinnt es mit glaubhaften, selbst erlebten Texten – jedes Mal neu fesselnd interpretiert.

Die Themen seiner Lieder sind vielgestaltig: mal witzig, spritzig und locker, mal nachdenklich und mit seriösem Tiefgang. All dies versteht Jimmy Cornett auf eine natürliche und sympathische Art auf die Bühne zu bringen und mit exzellenten Entertainer-Qualitäten zu veredeln. Über das hinaus, was an Songwriter / Composerqualitäten vorhanden ist, zeichnet sich Jimmy Cornett live auch noch als exzellenter Musiker aus. Was Jimmy mit seiner Band Jimmy Cornett & The Deadmen in einer wahnsinnig anarchistischen, aber dennoch klaren Ordnung und Struktur, live auf absolut hohem Niveau zelebriert, ist etwas, das seinesgleichen sicher auf diesem Planeten zumindest suchen muss. Konzerte dieser Musiker ähneln einer Naturgewalt. Mit einer unglaublichen Energie und musikalischer Brillanz fegen Jimmy Cornett & The Deadmen über ihr Publikum hinweg.

Lassen Sie sich die Konzerte von Jimmy Cornett auf keinen Fall entgehen. Erleben Sie den charismatischen Künstler live und genießen Sie die fantastischen Live-Performances.
Source: Reservix