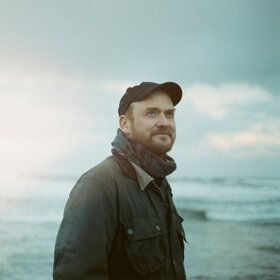 Als Meister der Nuancen und leisen Töne bezeichnet, gehört der Schotte James Yorkston zu den größten Folk-Musikern seiner Generation. Seine Songs erzählen Geschichten, die einen fesseln und werden von großartiger Musik zum Leben erweckt. Sowohl Fans als auch Kritiker liegen dem filigranen Songschmied zu Füßen und preisen seine Platten in höchsten Tönen.

Geboren und aufgewachsen in Fife, machte er sich in jungen Jahren auf nach Edinburgh. In der Hauptstadt suchte er sein Glück auf neuen Wegen. Mit den Jahren wandelte sich sein Stil von lautem Punk zu ruhiger Folk-Musik mit ganz eigener Seele. Damit hatte James Yorkston endlich seinen Weg gefunden. Er ging mit der Folk-Größe John Martyn auf Tour und bekam einen Vertrag bei dem renommierten Label Domino Records. Sein daraufhin erscheinendes Album "Moving Up Country" wurde fantastisch aufgenommen und mit zahlreichen Preisen bedacht. Auch wenn sich James Yorkston mittlerweile international einen Namen gemacht hat, bleibt er doch immer der sympathische Singer-Songwriter aus Fife. Sein neuntes Album "Route to the Harmonium" nahm er im kleinen Fischerdorf Cellardyke auf, seinem Zuhause.

James Yorkston ist mehr als nur ein Sänger. Er ist Klangkünstler, Geschichtenerzähler, Poet und Komponist. Sichern Sie sich jetzt Ihre Tickets und lassen Sie sich live von seinen wundervollen Songs berühren.
Source: Reservix