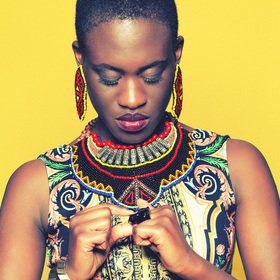 Ivy Quainoo wird gern als das größte Talent bezeichnet, das ein Jahrzehnt voller Castingsendungen hervorgezaubert haben: seit sie 2012 "The Voice of Germany" gewann, ist die junge Berlinerin in aller Munde! Mit ihrer riesigen Ausstrahlung und einer wunderbar ausdrucksstarken Stimme begeistert sie ihre Kritiker und Fans.

Die 1992 geborene Ivy beginnt im Alter von acht Jahren mit dem Singen. Noch während ihrer Schulzeit und auch nach dem Abitur besucht die Berlinerin eine Bühnenkunstschule in Berlin-Kreuzberg, bevor sie sich bei der Gesangs-Castingshow "The Voice of Germany" bewirbt. Ab da geht alles schnell: sämtliche Runden absolviert sie mit Bravour, Juroren und Publikum begeistern sich schnell für die junge Sängerin mit der warmen Soulstimme. Nach ihrem Sieg folge ihr Debütalbum "Ivy", vollgepackt mit soften Pop-Nummern und gefühlvollen Balladen, darunter die Charts-knackende Hitsingle "Do You Like What You See?".

Live zieht die unglaublich talentierte und stimmgewaltige Sängerin jedes Publikum in Ihren Bann – Gänsehaut garantiert. Nicht verpassen!
Source: Reservix