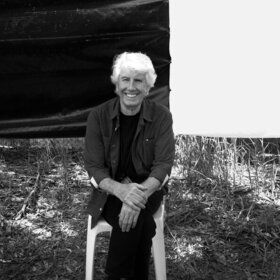 Graham Nash, legendärer Singer-Songwriter aus England, wurde bekannt durch seine großen Erfolge mit den Bands The Hollies und Crosby, Stills, Nash (& Young). Mit ihnen schrieb er den Sound der Hippie-Bewegung und wurde in den späten 60er und 70ern zu einem der einflussreichsten Musiker. Seine beeindruckenden Erfahrungen im Leben eines Rockstars veröffentlichte er in seiner Autobiographie "Wild Tales: Ein Rock'n'Roll-Leben", mit der er es in die New York Times Best Sellers Liste schaffte.

Geboren wurde der Sänger 1942 in Blackpool, England. Schon in seiner Kindheit, die er in Manchester verbrachte, widmete er sich früh zusammen mit seinem Freund Allan Clarke dem Gesang und der Musik. Zusammen bildeten sie unter anderem The Hollies, doch Nash verließ die Gruppe nach einem Besuch in den USA und gründete 1968 Crosby, Stills, Nash (& Young). Ab den 70ern ging er dann mit seinem ersten Soloalbum "Songs for Beginners" auch eigene Wege und setzt sich seitdem aktiv gegen Atomenergie ein.

Gleich zweimal wurde er in die Rock and Roll Hall of Fame aufgenommen, und mittlerweile auch einmal in die Songwriters Hall of Fame. Erleben Sie den Althippie live und überzeugen Sie sich selbst von der Leidenschaft des Künstlers, die bei jedem Ton spürbar ist!
Source: Reservix