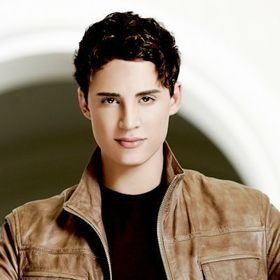 Bei DSDS verzauberte er tausende von Zuschauer mit seiner Stimme – und schaffte es somit bis ins Finale! Inzwischen hat Fady Maalouf erfolgreich die drei eigenen Alben "Blessed", "Into the Light" und "City of Gold" released. Mit letzterem Album präsentierte der Künstler ein völlig neues, musikalisches Gesicht und überzeugte Kritiker wie Fans durch enorme Vielseitigkeit.

Hinter seinem hübschen Gesicht steckt dabei eine nicht ganz so schöne Geschichte: Geboren während des Bürgerkrieges im Libanon musste er einige Heimatwechsel miterleben, bevor er sein wahres Zuhause finden konnte. Inzwischen darf er sich in Deutschland über eine TV-Karriere und zahlreiche Fans freuen, die ihn für seine unverwechselbare Art und die einzigartige Stimme lieben.

Er hatte den Traum zu singen – und von dem konnten ihn nichts und niemand abhalten. Und aus diesem Grund ist Fady Maalouf eine vorbildliche Persönlichkeit, die es weit geschafft hat. Seine Fans bleiben ihm dabei immer treu und unterstützen ihn auf seinem Weg. Lassen auch Sie sich nicht entgehen, wie Fady Maalouf mit viel Gefühl auf der Bühne zum Ausdruck bringt, was in ihm vorgeht.
Source: Reservix