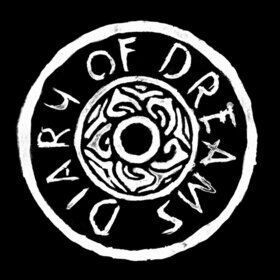 Mit Titeln wie "The Wedding" und "Dream Collector" machten Diary of Dreams ihrem Namen alle Ehre. Seit über zwanzig Jahren stehen Frontmann Adrian Hates und seine Kollegen für grenzenlosen Einfallsreichtum und ein musikalisches Gespür, das lyrische Passagen und harte Riffs perfekt aufeinander abstimmt.

Diary of Dreams war ursprünglich als Dark-Wave-Formation an den Start gegangen, erweiterte diese Stilrichtung aber im Laufe der Zeit um Elektro- und Future-Pop-Elemente. Komponist Adrian Hates ist mit der Musik von Beethoven, Mozart und Vivaldi aufgewachsen und bezieht diese Inspirationsquellen in seinen Schaffensprozess mit ein. Das Ergebnis ist ein dichtes Geflecht aus Erzählungen und Geschichten, die mit harter und sorgfältig arrangierter Musik umgesetzt werden. 2012 veröffentlichten Diary of Dreams das erste Akustik-Album mit dem Titel "The Anatomy of Silence", auf dem zehn ihrer Songs akustisch interpretiert werden. 2014 folgte dann das erste teils deutschsprachige Album "Grau im Licht".

Ihre Wandlungsfähigkeit ist seit ihrer Geburtsstunde das Markenzeichen von Diary of Dreams – sie erfinden sich immer wieder neu. Seien Sie auf Überraschungen gefasst und erleben Sie ein atemberaubendes Konzert!
Source: Reservix