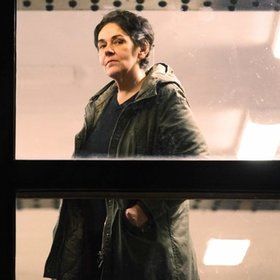 Christiane Rösinger ist seit Ende der 80er ununterbrochen in der Kulturlandschaft Berlins und deutschlandweit als Musikerin und Autorin unterwegs. Ehrliche Songs über die alltäglichsten Dinge zeichnen ihr musikalisches Schaffen aus und regen immer wieder zum kritischen Nachdenken an.

Geboren wurde Christiane Rösinger 1961 in Rastatt, Mitte der 80er zog es sie nach Berlin. 1988 rief sie die Indie-Pop-Band "Lassie Singers" ins Leben, die mit ihrem bissigen Humor posthum als erste deutsche Girl-Band verehrt wurde. 1998 war Schluss, doch mit "Britta" folgte nahtlos das nächste Projekt. Nebenher arbeitet Christiane Rösinger für verschiedene Zeitungen und schreibt hauptsächlich über Themen der Popmusik und Popkultur. Als Autorin veröffentlichte sie mehrere Bücher, unter anderem über ihre Reise nach Aserbaidschan. 2010 erschien dann ihr erstes Soloalbum "Songs of L. and Hate", sieben Jahre später folgte der Zweitling "Lieder Ohne Leiden".

Auch wenn zwischen ihren Veröffentlichungen doch mehrere Jahre vergehen, so ist Christiane Rösinger seit eh und je auf der kulturellen Bildfläche der Republik präsent. Erleben auch Sie die Ausnahmemusikerin live!
Source: Reservix