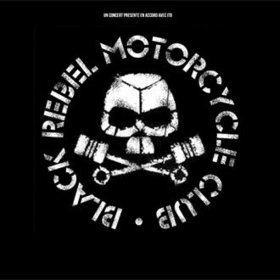 Mit Hymnen wie "What Ever Happened To My Rock´n´Roll", "Spread Your Love" und "Red Eyes And Tears" sichert sich der Black Rebel Motorcycle Club schon nach kurzem Bestehen den Status einer etablierten, aussagekräftigen Rock-Formation. Auf Youtube sind die Songs der Kalifornier längst Kult und lassen ohne unnötige Nostalgie die guten alten Zeiten des schroffen, punklastigen Rock zurückkehren.

Herrlich authentisch posen die Herren des BRMC irgendwo zwischen Don't-Give-A-Shit-Attitüde und Lederjacken-Mod, begleitet von einer allgegenwärtigen Cigarettes&Alcohol-Aura. Genau dieses Image passt hervorragend zum gnadenlos groovenden Garagen-Rock, der die Rock-Szene mit brutal verzerrten Gitarren aus dem Nichts wachrüttelt.

Aber sie können auch ruhigere Töne an den Tag legen. Auf ihrem Album "Howl" beweist der BRMC, dass auch Folk, Blues, Country und sogar Gospel-Versätze ihren eigenen Charme besitzen. Das größtenteils akustisch arrangierte Album bildet einen Ruhepol zu den schmetternden Live-Hymnen der Band, die man unbedingt auf der Bühne gesehen haben sollte.
Source: Reservix