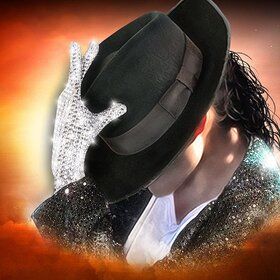 Das Musical über den King of Pop!
Große Künstler brauchen große Tribute-Shows. Getreu diesem Motto setzt "Beat It – Die Show über den King of Pop!" Michael Jackson ein Denkmal. Ausgezeichnete Künstler bringen in diesem mitreißenden Spektakel Musik und Leben der Pop-Legende auf die Bühne. Dabei dürfen natürlich auch Hits wie "Thriller" oder "Billie Jean" nicht fehlen!

Um dem Werk Michael Jacksons gerecht zu werden, braucht es schon eine herausragende Crew: Angeleitet von Alex Burgos, der selbst schon mit dem King of Pop auf der Bühne stand, singen, tanzen und spielen sich gleich mehrere der weltweit besten Jackson-Darsteller durch die Show. Doch Beat It! ist mehr als nur ein Musical. Es ist eine Hommage, die den Werdegang eines der größten Musiker aller Zeiten in spektakulären Bildern inszeniert. Hier erweckt ein ganzes Ensemble aus Schauspielern, Tänzern, Sängern und Musikern den Jackson-Mythos zum Leben.

Lassen Sie sich Beat It! auf keinen Fall entgehen. Genießen Sie eine musikalische Reise durch die Zeit und erleben Sie die größten Momente des King of Pop noch einmal live und hautnah.
Source: Reservix