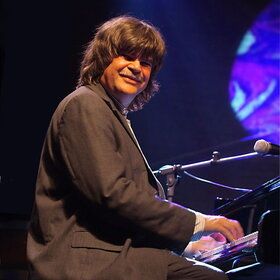 Blues & Boogie Woogie
Der Großmeister des Boogie-Woogie heißt Axel Zwingenberger. Mit rollenden Bässen, dem Antrieb einer Eisenbahn und meisterlichen Boogie-Klängen spielte der Künstler Konzerte auf der ganzen Welt. Seine über 40-jährige Erfahrung spiegelt sich in meisterhafter Ausführung und atemberaubenden Improvisationen wider. Er ist damit nicht nur der größte Boogie-Woogie Musiker Europas, sondern auch Mentor für viele junge Musiker.

Schon in jungen Jahren lernte der Hamburger das Piano zu lieben. Als er dann mit 17 den Boogie-Woogie entdeckte, war er überwältigt und verschrieb dieser Art Klavier zu spielen seine Karriere. Nun, über 1.000 Konzerte und verschiedene Zusammenarbeiten mit den bekanntesten Bluesmusikern der Welt später, ist er eine Ikone. Axel Zwingenberger spielt meist ohne Verstärker und solo, nur er und sein Flügel. Doch auch mit anderen Künstlern steigt der Pianist gerne auf die Bühne. Kritiker in Deutschland bezeichneten ihn als "Gipfel der europäischen Boogie-Woogie Renaissance", britische Kritiker als "Boogiemeister of the world".

Erleben auch Sie die unglaubliche Musikalität und Leidenschaft, mit der Axel Zwingenberger seine Musik zelebriert. Auf seinen Live-Konzerten erzeugt er eine Atmosphäre, die alle Anwesenden in den Bann zieht. Sichern Sie sich jetzt Tickets für die größte Boogie-Woogie-Legende Europas.
Source: Reservix