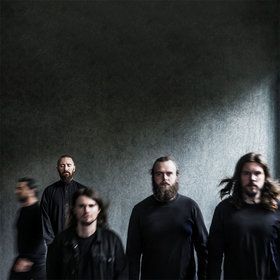 Die belgischen Post-Metal-Pioniere Amenra sind wieder auf Tour! Die Kombination aus misanthropischen Lyrics und tonnenschweren Gitarrenriffs überzeugt dabei bis heute, wie "Children Of The Eye" aus dem Opus Magnum "Mass VI" beweist.

1999 im schönen Kortrijk in Belgien gegründet, entschlossen sich die Herren rund um Frontsänger Colin H. van Eeckhout, der Metal-Szene ihren ganz eigenen Stempel aufzudrücken. Mit Erfolg: Die Schwermutsikonen Amenra haben es geschafft, auch nach fast 20-jährigem Bandbestehen in ihrer Musik immer kreativ und einfallsreich zu bleiben. All-Time-Fan-Favoriten wie "Boden – Spitj", "A Mon Âme" und "Razoreater" sind dabei nur wenige von vielen Beweisstücken. Das Zusammenspiel von Downtune-Riffing, markerschütternden Vokals und sphärischen Verschnaufspausen hat bis heute nichts an seiner Faszination verloren und begeistert Fans auf der ganzen Welt.

Wenn Amenra die Bühne betreten, entsteht ein Klangkosmos aus schwebend-träumerischer Atmosphäre und brachialer Härte. Lassen Sie sich ein auf die hypnotische Wirkung einer Musik, der Sie sich nicht entziehen können. Jetzt Tickets für das nächste Konzert sichern!
Source: Reservix