Wolf and Moon - "Before It Gets Dark"
Hieronymusgasse 3
78462
Konstanz
Tickets from €11.00
Concessions available
Event organiser: K9 Kulturzentrum, Talgartenstr. 4, 78462 Konstanz, Deutschland
Event info
Wolf & Moon sind Stefany und Dennis, ein Duo moderner Storytelling-Nomaden deren Debütalbum "Before It Gets Dark" am 25. Januar 2019 bei AdP Records erschienen ist. Ihre feinsinnigen und gleichzeitig energiegeladenen und mitreißenden Songs über Fernweh, Reisen und Abenteuerlust präsentieren sie in den nächsten Monaten auf Tour in Australien, USA, Großbritannien, Irland, Deutschland, Schweiz und Österreich. Ein besonderes Highlight wartet im März auf die beiden, wenn es nach Austin/Texas geht, um auf dem legendären SXSW-Festival zu performen. Wolf & Moon's Musik lebt von der Dichotomie ihrer Stimmen und vereint verträumten Indie-Folk mit elektronischen Elementen. Zu den musikalischen Einfüssen der beiden gehören Künstler wie Feist, Bon Iver und The XX.
Videos
Location
K9 Kulturzentrum
Hieronymusgasse 3
78462 Konstanz
Germany
Plan route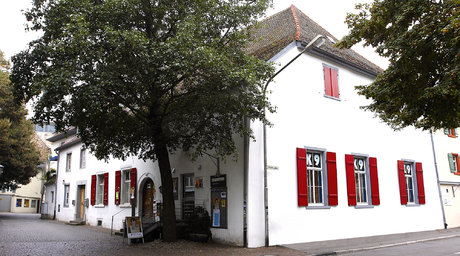 Mit seinem breit gefächerten Kulturprogramm bereichert das Kulturzentrum K9 seit 1990 die attraktive Bodenseestadt Konstanz in Baden-Württemberg. Das Programm des Konstanzer Kulturzentrums ist so vielseitig, dass hier garantiert alle Besucher/innen Veranstaltungen ganz nach ihrem Geschmack finden und genießen können.

Das K9 befindet sich im Herzen der Konstanzer Altstadt in der ehemaligen Paulskirche. Dem Gebäude wurde der Status eines Kulturdenkmals verliehen. Der Verein "Kommunales Kunst- und Kulturzentrum K9 e.V." ist der Träger des Kulturzentrums und hat rund 180 Mitglieder.

Typisch für das K9 ist, dass hier vielen jungen und noch weitgehend unbekannten Künstler/innen Auftritte ermöglicht werden. Das Konstanzer Kulturzentrum hat es sich zur Aufgabe gemacht, besonders Kunst und Kultur aus der Region zu fördern und anzuregen. Es besteht des Weiteren die Möglichkeit, das K9 für private Festivitäten oder eigene Veranstaltungen zu buchen.