 Special design ticket
TINA - The Rock Legend - The Ultimate Tribute - Explosiv! Authentisch! LIVE on stage!
Verlegt vom 23.11.2020. Tickets behalten ihre Gültigigkeit. &nbsp
Rektor-Klaus-Straße 9
73525
Schwäbisch Gmünd
Tickets from €36.50 *
Concessions available
Event organiser: RESET Production, Straße des Friedens 200, 07548 Gera, Deutschland
Event info
Das einzigartige Tribute-Event "Tina – The Rock Legend" bringt Tina Turners feurige Bühnenshow auf Tour.

"Die große Tina Turner - eine absolute Ausnahmekünstlerin. Ihr einzigartiges Lebenswerk feiern und ehren - das ist unser Anspruch bei TINA - The Rock Legend" so Michael Noll, Geschäftsführer von Reset Production.

Die Verehrung für die Rock Legende spürt man in der aufwändig produzierten Multimedia-Show vom ersten bis zum letzten Ton.

"Nutbush City Limits", "Let's Stay Together", "What's Love Got To Do With It", "Break Every Rule", "Typical Male", "Foreign Affair", "Simply The Best", "GoldenEye". Ein Superhit jagt den nächsten – performed mit einer umwerfenden Wucht und leidenschaftlicher Bühnenpräsenz durch das hochkarätig besetzte Ensemble aus erstklassigen Sängern, Musikern und Tänzern ist das Tribute-Konzert unfassbar nah am Original.

Erleben Sie eine beeindruckende musikalische Retrospektive über das Lebenswerk des Superstars Tina Turner in einem einzigartigen Tribute-Konzert der Superlative.

Explosiv! Authentisch! LIVE on stage!
Videos
Location
Congress-Centrum Stadtgarten
Rektor-Klaus-Straße 9
73525 Schwäbisch Gmünd
Germany
Plan route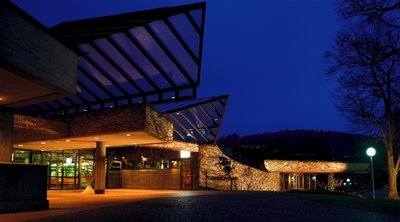 Das Congress-Centrum Stadtgarten Schwäbisch Gmünd überzeugt sowohl durch sein vielfältiges Veranstaltungsprogramm und das flexible Nutzungskonzept als auch durch die einmalige Lage mitten im Grünen. So bietet es nicht bloß optimale Bedingungen für Tagungen, Feiern und Feste sondern auch die passende Umgebung für eine Pause an der frischen Luft.

Nachdem die alten Gebäude des Veranstaltungshauses 1980 abgerissen wurden, empfängt das Congress-Centrum Stadtgarten CCS seine Gäste mit modernem, stilvollem Ambiente. Inmitten des historischen Stadtgartens ist es zentral und doch ruhig gelegen und bietet den perfekten Ort zum Krafttanken in den Pausen. Als echtes Highlight der Veranstaltungszentren in der Region lockt das CCS natürlich auch mit einem facettenreichen Programm aus Konzerten, Kleinkunst, Gastspielen, Kabarett oder Tanzaufführungen.

Das umfangreiche Raumangebot reicht von Räumlichkeiten für intime Veranstaltungen mit 50 Gästen bis hin zu großen Events für 1.500 Besucher. Natürlich ist auch für die Kulinarik bestens gesorgt: Das Rokokoschlösschen, das Restaurant im Stadtgarten und die Wirtschaft im Rokokoschlösschen erwarten ihre Gäste mit einer umfangreichen Karte für jeden Geschmack, egal ob schwäbische Küche oder internationale Spezialitäten.