 Special design ticket
TINA - The Rock Legend - The Ultimate Tribute - Explosiv! Authentisch! LIVE on stage!
Dörgestraße 28
37520
Osterode am Harz
Tickets from €33.90
Concessions available
Event organiser: RESET Production, Straße des Friedens 200, 07548 Gera, Deutschland
Event info
Das einzigartige Tribute-Event "Tina – The Rock Legend" bringt Tina Turners feurige Bühnenshow auf Tour.

"Die große Tina Turner - eine absolute Ausnahmekünstlerin. Ihr einzigartiges Lebenswerk feiern und ehren - das ist unser Anspruch bei TINA - The Rock Legend" so Michael Noll, Geschäftsführer von Reset Production.

Die Verehrung für die Rock Legende spürt man in der aufwändig produzierten Multimedia-Show vom ersten bis zum letzten Ton.

"Nutbush City Limits", "Let's Stay Together", "What's Love Got To Do With It", "Break Every Rule", "Typical Male", "Foreign Affair", "Simply The Best", "GoldenEye". Ein Superhit jagt den nächsten – performed mit einer umwerfenden Wucht und leidenschaftlicher Bühnenpräsenz durch das hochkarätig besetzte Ensemble aus erstklassigen Sängern, Musikern und Tänzern ist das Tribute-Konzert unfassbar nah am Original.

Erleben Sie eine beeindruckende musikalische Retrospektive über das Lebenswerk des Superstars Tina Turner in einem einzigartigen Tribute-Konzert der Superlative.

Explosiv! Authentisch! LIVE on stage!
Videos
Location
Stadthalle Osterode
Dörgestraße 28
37520 Osterode am Harz
Germany
Plan route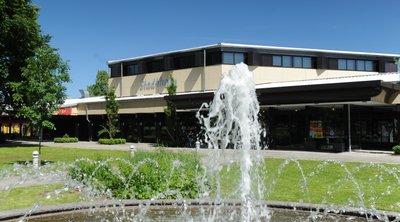 Am Rande des schönen Kurparks liegt die Stadthalle Osterode in zentraler Lage mit Blick auf die eindrucksvolle Schachtrupp-Villa. Dieser großzügig angelegte Außenbereich macht jede Veranstaltung vom ersten Moment an zu einem besonderen Erlebnis. Mit ihrem erlesen bunten Programm lädt die Stadthalle zu den verschiedensten Veranstaltungen und ist so ein gastlicher Treffpunkt für Jung und Alt.

Seit 1973 ist die Stadthalle fester Bestandteil des kulturellen Lebens in Osterode. Mit ihrer großen Platzkapazität von bis zu 2000 Besuchern lockt sie zu den unterschiedlichsten Gelegenheiten mit ihrer Gastlichkeit. Die angeschlossene Gastronomie macht mit ihrem Service vom Kaffee bis zum anspruchsvollen Buffet jedes Event zu einer runden Sache. Ob große Stars der Unterhaltung wie Jürgen von der Lippe, musikalische Größen wie die Amigos, Höhepunkte klassischer Musik, hervorragende Ballettdarbietungen oder große Festlichkeiten, die Stadthalle bietet verlässlich das passende Ambiente.

Die Stadthalle Osterode ist ein Publikumsmagnet. Es führt kaum ein Weg an ihr vorbei, wenn man nach kulturellen Leckerbissen Ausschau hält. Hier können Sie unvergessliche Momente erleben – garantiert!