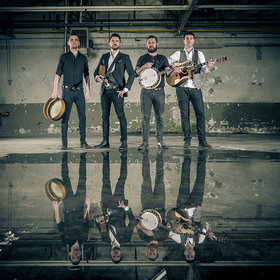 Verschoben
Bisheriges Datum:
THE KILKENNYS - WORLD TOUR 2020 - Karsten Jahnke präsentiert
The Kilkennys - World Tour 2020 &nbsp
Bgm.-Anklam-Platz
26603
Aurich
Event organiser: Stadt Aurich, Georgswall 22, 26603 Aurich, Deutschland
Information on concessions
Rollstuhlfahrer zahlt, Begleitung hat freien Eintritt
Event info
Die Vier Mann Frischzellen Kur des Irish Folk auch 2020 auf Deutschlandtournee!

Seit über zwei Jahrzehnten sorgt die Band aus dem irischen Kilkenny international für frischen Wind in der Irish Folk Szene. Ob Eigenkomposition oder Neuinterpretation alter Klassiker – im Zusammenspiel der vier Schulfreunde entsteht regelmäßig eine besondere Magie, die auch ein junges Publikum für die traditionelle irische Musik begeistert.
Location
Stadthalle Aurich
Fischteichweg 7-13
26603 Aurich
Germany
Plan route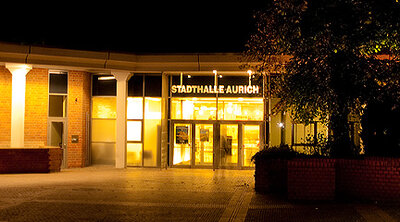 Die Stadthalle Aurich zählt zu einem der beliebtesten Veranstaltungsorte der ostfriesischen Halbinsel. Und das zu Recht: Mit einem professionellen Veranstaltungsmanagement, modernster technischer Ausstattung und einem edlen Ambiente, schafft die Stadthalle eine idealen Rahmen für ein vielfältiges Veranstaltungsspektrum.

Ob Privatveranstaltungen, wie Hochzeiten, Geburtstags- und Weihnachtsfeiern, oder aber Tagungen, Tagungen, Fachmessen und Seminare, die Ausstattung der Halle, ist für jede Gelegenheit angebracht. 1.4000 Stehplätze, oder aber rund 800 Sitzplätze stehen zur Verfügung, wie auch eine Bühne mit modernster Ton- und Videotechnik und eine Küche, die jederzeit ein individuelles und exklusives Catering sicherstellt.

Hier treten nicht nur die Großen auf, auch Newcomer aus dem Bereich Comedy, Konzert Musical und Kabarettpräsentieren hier ihr Können. Außerdem kehrt auch die Landesbühne Niedersachsen mehrmals jährlich in die Stadthalle Aurich ein.