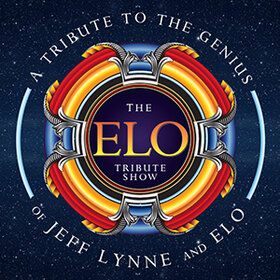 The ELO Show kommt 2019 nach Deutschland. Großbritanniens Hommage an die Musik des Electric Light Orchestra und das Genie Jeff Lynne macht an mehreren Stationen im deutschsprachigen Raum Halt. Mit im Gepäck: reihenweise Klassiker aus Jahrzehnten erfolgreicher Musikgeschichte.

Bei The ELO Show dürfen sich die Besucherinnen und Besucher auf ein Feuerwerk großartiger Musik freuen. Songs wie "Mr. Blue Sky", "Turn Into Stone", "Telephone Line", "Wild West Hero", "The Diary of Horace Wimp" und "Sweet Talkin Woman" werden hier zum Besten gegeben. So wird das Erbe der progressiven Band in außergewöhnlicher Art und Weise gewürdigt und gefeiert.

Brian Cummins, das Chamäleon von Prog, liefert mit der Show ein brandneues Spektakel, ganz im Zeichen von Jeff Lynne und dem ELO. Unterstützt wird er von einer mehrköpfigen Gruppe von Musikerinnen und Musikern. Diese setzen sich aus Teilen der Carpet Crawlers, einer weiblichen Streichersektion, sowie dem Prog-Künstler Phil Doran zusammen. Wie gewohnt dürfen sich die Zuschauerinnen und Zuschauer über eine atemberaubende Videoproduktion und Lichtshow freuen.

Wenn Brian Cummins und seine Band Wärme und Spaß bei The ELO Show auf die Bühne bringen, ist ein unvergessliches Event vorprogrammiert. Lassen Sie sich dieses fantastische Konzert nicht entgehen und feiern Sie einen Abend voller klassischer Musik und schwärmen Sie in Nostalgie. Jetzt Tickets sichern!
Source: Reservix