Abgesagt
Bisheriges Datum:
The Black Crowes - Present: Shake Your Money Maker
Lilienthalallee 29
80939
München
Event organiser: Global Concerts GmbH, Jensenstraße 4, 81679 München, Deutschland
Die Veranstaltung wurde abgesagt.
Event info
Das Hard to Handle - Meet & Greet Upgrade Package beinhaltet:

* Früher VIP Eintritt in die Venue
* Exklusives Meet & Greet mit The Black Crowes vor der Show
* Persönliches Foto mit The Black Crowes
* Sammler-Songtext-Buch "Shake Your Money Maker" signiert von The Black Crowes
* Shake Your Money Maker-Flasche
* Shake Your Money Maker-Kartendeck
* Shake Your Money Maker-Würfelset
* Offizielles Meet & Greet Lanyard
* VIP-Gastgeber vor Ort
* Sehr limitierte Auflage der Packages!
Location
ZENITH - die Kulturhalle
Lilienthalallee 29
80939 München
Germany
Plan route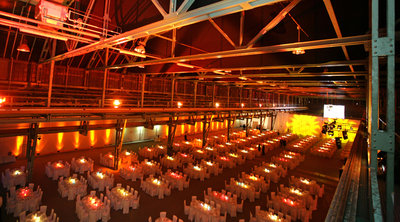 Die Kulturhalle ZENITH ist ein Juwel unter den Münchner Veranstaltungen. Sie ist ein ehemaliges Industriegelände, welches so umgebaut wurde, dass es nun als Kulturhalle genutzt wird. In der Halle finden Konzerte national/international, Messen, Firmenveranstaltungen oder Galas statt. Das denkmalgeschützte Bauwerk versprüht ein einzigartiges Flair und macht jedes dieser Events zu einem einzigartigen Erlebnis.

Auf den Bühnen des ZENITH gibt es immer das Neuste vom Neuen zu sehen. Hier treten die ganz Großen aus dem Showbusiness auf – Beatsteaks, Jan Delay, The National, Sean Paul u.v.m. Bei solchen Konzerten finden knapp 6000 Personen in der alten Werks- und Eisenbahnhalle Platz. Einmalig ist es also, ein Event in dieser Location mit ihrem ganz besonderen Charme und außergewöhnlichem Ambiente der industriellen Vergangenheit der 20er Jahre zu erleben.

Die Kulturhalle ZENITH liegt im Münchner Norden und ist bequem mit der U-Bahnlinie U6 (Haltestelle Freimann) zu erreichen. Von dort sind es ca. nur 8 Minuten zu laufen. Auch Parkplätze stehen auf dem Gelände zur Verfügung (gegen Parkgebühr). Bei Konzerten sollte man hier rechtzeitig anreisen und mit größerem Ansturm rechnen.