T.G. Copperfield & the Electric Band - Bluesrock, Americana und Rock´n´Roll
T.G. Copperfield & The Electric Band &nbsp
Lange Straße 81
90762
Fürth
Event organiser: Kulturverein Kofferfabrik e.V., Lange Str. 81, 90762 Fürth, Deutschland
Event info
Im März 2019 brach der Regensburger Songwriter T.G. Copperfield nur mit einer Gitarre und sieben Songs im Gepäck nach Nashville Tennessee auf, um dort zusammen mit Produzent Caleb Sherman einzuspielen. "Crank it up in Nashville" fängt dieses Abenteuer und die Atmosphäre der Session in seiner rohesten und emotionalsten Form ein. Dabei gelang es Copperfield die Power von Tracks wie Babylon Rising, I ain´t in it oder Taste in süchtigmachende Rock and Roll Ohrwürmer zu kanalisieren.
Restless Man und Twosome Lonesome Blue sind Balladen, die wohl ohne das einzigartige Nashville Flair nicht so wehklagend klingen würden. When the ship goes down und By the Riverside machen einfach nur Spaß und zeugen ein weiteres Mal von Copperfields großer Stärke, den Melodien.
Schützenhilfe bekam Copperfield diesmal von handverlesenen Gastmusikern wie Accept Drummer Christopher Williams, den Session Bassisten Brandon Roberts aus Nashville sowie Caleb Sherman an der Hammond B3.
Videos
Location
Kofferfabrik
Lange Straße 81
90762 Fürth
Germany
Plan route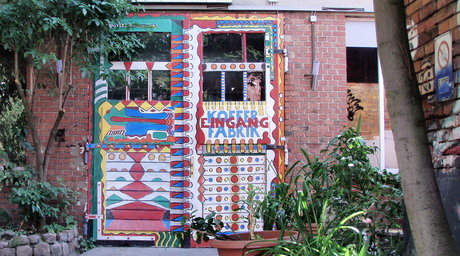 Früher produzierte man hier Koffer aller Art, heute sind ambitionierte Kulturschaffende am Werk. In dem alten Industriegebäude an der Langen Straße in Fürth ist ein Zentrum für Veranstaltungen, Freizeit und Subkultur entstanden, das sich längst schon als wahrer Besuchermagnet entpuppt hat.

Die Kofferfabrik bietet eine Veranstaltungsvielfalt, die ihresgleichen sucht: Neben Theatervorführungen, Kleinkunst- und Kabarett-Abenden, Kunst-Ausstellungen und Lesungen ist die Location vor allem als Konzertbühne für die unterschiedlichsten Bands und Künstler bekannt. Nicht nur Projekte und Musiker aus der regionalen Szene haben hier einen Freiraum, in dem sie ihre Kreativität ausleben können, sondern auch internationale Größen treten in der Kofferfabrik regelmäßig auf. Auf den insgesamt vier Bühnen konnte man bereits Live-Acts von The Shanes, Ray Wilson oder Al Di Meola erleben. Nicht selten kommt es vor, dass man die Künstler dann noch in der hauseigenen Kneipe oder im Biergarten trifft und mit ihnen ins Gespräch kommen kann.

In der Kofferfabrik gibt´s alles was das Herz begehrt. Wer gute Musik, Unterhaltung, Kunst oder einfach nur ein kühles Bier mit seinen Freunden genießen will, ist hier genau an der richtigen Adresse!