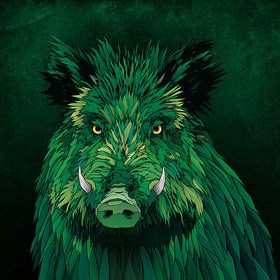 Das Southside Festival gehört zu den größten Open Airs in Süddeutschland. Rund 100 Bands werden an drei Tagen über vier Bühnen fegen! Die bestätigten Bands und Musiker lassen Freude auf den Sommer aufkommen!
Mit dabei sind:

LINEUP 2015:

PLACEBO // FLORENCE + THE MACHINE FARIN URLAUB RACING TEAM // PAUL KALKBRENNER // DEADMAU5 // MARTERIA // ALT-J // JAN DELAY & DISKO NO. 1 // CRO // THE GASLIGHT ANTHEM // BEN HOWARD KATZENJAMMER // NOEL GALLAGHER´S HIGH FLYING // BIRDS // PAROV STELAR BAND // MILKY CHANCE // OF MONSTERS AND MEN // GEORGE EZRA // NOFX DIE ANTWOORD // ANGUS AND JULIA STONE DEATH CAB FOR CUTIE // LABRASSBANDA // ALLIGATOAH FRITTENBUDE // DEATH FROM ABOVE 1979 // 257ERS //
BLACK REBEL MOTORCYCLE CLUB // IRIE RÉVOLTÉS SUICIDAL TENDENCIES // FUTURE ISLANDS // THE NOTWIST COUNTING CROWS // SDP // THE CAT EMPIRE BACKYARD BABIES // DANKO JONES // THE TALLEST MAN ON EARTH KONTRA K // OLLI SCHULZ // ALL TIME LOW // BAND OF SKULLS ANTEMASQUE // THE VACCINES // MILLENCOLIN // LAGWAGON //
CHET FAKER // JUPITER JONES // FIRST AID KIT LILLY WOOD & THE PRICK // SHEPPARD // DUB FX // KODALINE EVERY TIME I DIE // THE DØ // STRUNG OUT // MØ CATFISH AND THE BOTTLEMEN // ST. PAUL & THE BROKEN BONES DARKEST HOUR // HOFFMAESTRO // THE DISTRICTS // FIDLAR MARMOZETS // ADAM ANGST // MANTAR // SKINNY LISTER //
PUBLIC SERVICE BROADCASTING // SUNSET SONS // TURBOWOLF SHOSHIN // METZ // EAGULLS // EAST CAMERON FOLKCORE JOHN COFFEY

Während der vergangenen Jahre hat das Southside Festival international erfolgreiche Künstler, beliebte deutsche Acts und eine große Anzahl Newcomer, von denen einige heutzutage die Headliner-Position einnehmen, präsentiert.

Seitdem sich das Southside Festival in Neuhausen ob Eck angesiedelt hat, ist es zu einem der größten Open-Air-Events in Deutschland herangewachsen. Alljährlich treffen sich mehr als 120.000 Besucher aus ganz Europa beim Southside Festival. Die satte Bandbreite an verschiedensten Rock-Genres macht das Festival zum Place-To-Be für alle Liebhaber von überwältigenden Rock-Sounds.

Einfach ein Muss für jeden Rock-Fan!
Source: Reservix