Ruts DC - Celebrating 40 years of "The Crack"
Hafenstraße 17
25813
Husum
Event organiser: Kulturzentrum Speicher Husum e.V., Hafenstraße 17, 25813 Husum, Deutschland
Event info
Die legendäre Kult-Punk Band "Ruts DC" kündigen Show Termine zum 40-jährigen Jubiläum ihres ebenso legendären Albums "Ruts "The Crack" an!
Markiert Euch den Tag dieser einmaligen Husum-Show, es wird ein außergewöhnliches und einmaliges Konzert Ereignis, für die Freunde des 70er Jahre Punk Rocks, des englischen Indie Rocks und auch der Ska / Reggae / Dub Gemeinschaft: RUTS DC werden ihrer eigenen Geschichte huldigen und das legendäre RUTS Album THE CRACK von 1979, noch in 2019, nach 40 Jahren, auch in Deutschland aufführen.

Präsentiert von Muttis Booking.
Videos
Location
Speicher Husum
Hafenstraße 17
25813 Husum
Germany
Plan route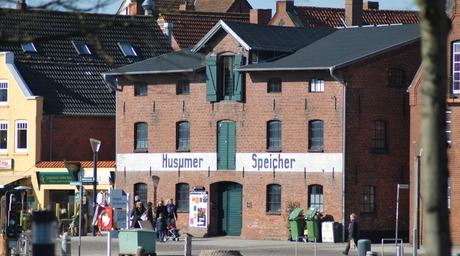 Inmitten der Idylle des Husumer Hafens befindet sich das soziokulturelle Zentrum "Speicher Husum" und zieht aufgrund seines bunten, nicht-kommerziellen und zugleich anspruchsvollen Kulturprogramms die unterschiedlichsten Menschen an.

Die Räumlichkeiten eines historischen Getreidespeichers aus dem 19. Jahrhundert dienen als Location und bieten zugleich die passende Atmosphäre sowie genügend Platz für die unterschiedlichsten Events. So finden jede Woche mindestens zwei größere Kulturveranstaltungen wie beispielsweise Konzerte, Kabarett-Abende, Theaterinszenierungen oder Lesungen statt. Verschiedene Workshops und Kurse komplettieren das vielfältige Angebot. Organisiert wird das Ganze von einem Team ehrenamtlicher Mitarbeiter, die mit ihrer Arbeit natürlich für Unterhaltung sorgen, aber auch zum Nachdenken anregen wollen und damit einen wichtigen Beitrag für den Kampf gegen Intoleranz und Fremdenfeindlichkeit leisten.

Der Speicher Husum ist ein Ort der interkulturellen Begegnung, ein Treffpunkt für alle, die sich austauschen, selbst in Aktion treten oder sich einfach nur unterhalten lassen wollen.