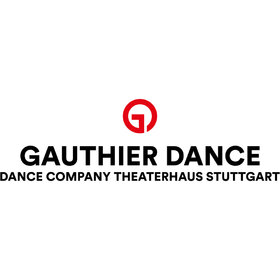 Out of the big box
Gauthier Dance//Dance Company Theaterhaus &nbsp
Siemensstr. 11
70469
Stuttgart
Tickets from €11.00
Concessions available
Event organiser: Theaterhaus Stuttgart e.V., Siemensstraße 11, 70469 Stuttgart, Deutschland
Event info
OUT OF THE BIG BOX
Zu Beginn des neuen Jahres ist Gauthier Dance ausschliesslich zu Proben in Stuttgart – und die haben es allerdings in sich. Denn mit Louiza Avraam, Réginald Lefebvre, Nicholas Losada, Alessio Marchini, Jonathan dos Santos, Robert Stephen und Theophilus Vesely kreieren gleich sieben Company-Mitglieder eigene neue Stücke für das Junge-Choreographen-Format "Out of the Big Box".
Location
Theaterhaus
Siemensstr. 11
70469 Stuttgart
Germany
Plan route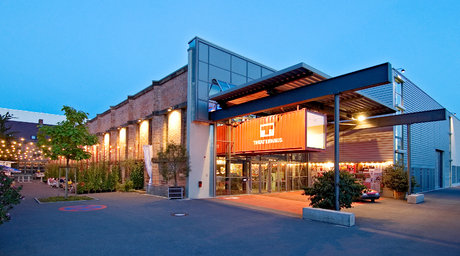 Ein einziger Ort, der Kunst, Kultur und Sport verbindet – Dieser Traum ist 1985 mit der Gründung des Theaterhaus Stuttgart e.V. wahr geworden! Seit 2003 ist der Sitz in den ehemaligen Rheinstahlhallen nahe dem Pragsattel im Norden Stuttgarts. Dort sucht das Theaterhaus Stuttgart mit seinen vier Veranstaltungshallen, dem Glashaus und der Sporthalle europaweit nach seinesgleichen.

Pro Jahr sind mehr als 300.000 Besucher bei Veranstaltungen aller Art anzutreffen: Theater, Tanz, Shows, Konzerte, Comedy, Kabarett, Lesungen, Kongresse, Sportevents… Zudem richtet das Theaterhaus seit 1987 jährlich die Theaterhaus Jazztage aus, sowie seit 2015 biennal das COLOURS International Dance Festival. Mit dem Theaterhaus Schauspielensemble und der Gauthier Dance//Dance Company Theaterhaus Stuttgart erfreut sich das Veranstaltungshaus zweier ausgezeichneter und erfolgreicher Ensembles.

Das Theaterhaus Stuttgart ist eines der bedeutendsten seiner Art und inzwischen ein einzigartiges Kulturzentrum.