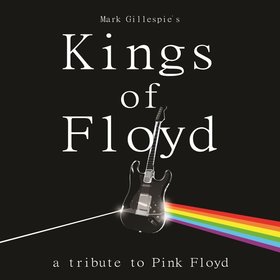 Kings Of Floyd - High Hopes Tour 2020/2021
Féauxweg 9
59821
Arnsberg
Tickets from €33.90 *
Concessions available
Event organiser: Mark Gillespie, Münsterstraße 79, 52076 Aachen, Deutschland
Event info
"In einer famosen Live-Inszenierung bietet die Band eine wunderbare
musikalische Reise durch die Hits der erfolgreichsten Phase von Pink Floyd:
von "Meddle" (1971) über "Dark Side of The Moon" (1973), "Wish You
Were Here", "Animals" bis zu "The Wall" (1979), The Division Bell (1994) sowie einige andere
bekannte Stücke. Mit musikalischer Extraklasse, hervorragendem Stage-
Design und großartigem Sound begeistern Kings of Floyd das Publikum
und rufen die nahezu perfekte Illusion eines Pink Floyd Konzertes hervor."
Location
Sauerland-Theater Arnsberg
Féauxweg 9
59821 Arnsberg
Germany
Plan route
Das 1968 erbaute Sauerland-Theater Arnsberg bietet optimale Voraussetzungen für Veranstaltungen aus den Bereichen Show, Theater und Tanz. Für Vorträge ist die Location darüber hinaus auch geeignet. Dank der zentralen Lage erfreut sich die als klassisches Theater konzipierte Bühne einer traumhaften historischen Kulisse.

Arnsberg ist die größte Stadt im nordrhein-westfälischen Hochsauerland. Noch heute zeugen der mittelalterliche Stadtkern und andere historische Bauwerke von der Bedeutung Arnsbergs als kulturellem, politischem und geistigem Zentrum der Region. Eine der wichtigsten Event-Locations ist das Sauerland-Theater, welches gleichzeitig einen Ort der Zusammenkunft darstellt. Dabei erinnert die dekorative Holzverkleidung des Innenraums an das Flair der 60er-Jahre.
Sie finden das Sauerland-Theater am Ruhrufer, 1,5 km vom Arnsberger Bahnhof entfernt. Empfohlen werden Fußwege oder die Nutzung öffentlicher Verkehrsmittel. Allerdings sind auch Parkplätze vor Ort vorhanden.