Zu Ihrer Sicherheit und der weiteren Eindämmung des Coronavirus finden alle Veranstaltungen unter Einhaltung der aktuellen gesetzlichen Vorschriften statt: Die jeweiligen Veranstalterinnen und Veranstalter tragen Sorge, dass die Hygienemaßnahmen stets überwacht und eingehalten werden.
ELVIS Gospel + Ballads - mit Oliver Steinhoff
Ludwigstrasse 21
61231
Bad Nauheim
Event organiser:
Theater am Park, Ludwigstr. 21, 61231 Bad Nauheim, Deutschland
Event info
Alle 3 Grammys erhielt Elvis für seine Gospel Alben!
Songs sind z. B. Crying In The Chapel, Peace In The Valley, Love Letters, And I Love You So, Always On My Mind
Event location
Theater am Park
Ludwigstr. 21
61231 Bad Nauheim
Germany
Plan route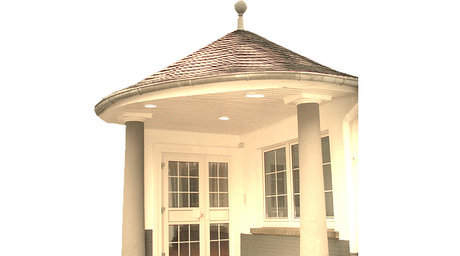 Das Theater am Park präsentiert sich im Stil der 1920er-Jahre und lädt mit einem Programm, das von Musikkabarett bis Pantomime reicht, ein. Elegant und kunstvoll gibt der Theatersaal den Veranstaltungen den passenden Rahmen.

1888 – Die russische Zarenfamilie überlebt ein Zugunglück, in Deutschland beendet Kaiser Wilhelm II. mit seinem Amtsantritt das Dreikaiserjahr und in Bad Nauheim legt Carl Heinrich Hartmann unwissentlich den Grundstein des Theaters am Park. Nachdem sein als Wohngebäude geplantes Haus errichtet worden war, folgten viele verschiedene Nutzungen. Zuerst wurde es eine Pension mit Konditorei und Café, dann ein Restaurant, Hotel und Cabaret. Besonders in den letzten zwanzig Jahren erlebte das Gebäude die unterschiedlichsten Nutzungsmöglichkeiten. 2008 fand es dann endlich zu seiner wahren Bestimmung. Erstmals hob sich der Vorhang des Theaters. Seitdem bietet das Theater für neunzig Zuschauer pro Vorstellung Unterhaltung vom Feinsten. Das Programm deckt Amüsement, Kabarett, Comedy, Bauchredner, Artistik, Musik und Konzerte ab.

Das Theater am Park ist schon längst zu einem Garant bester Unterhaltung avanciert. Hier können Sie unvergessliche Abende in einer Atmosphäre der "goldenen Zwanziger Jahre" erleben.