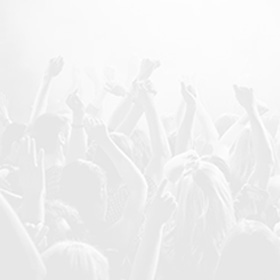 Verschoben
Bisheriges Datum:
Der Grinch - Shut down
Hauptstraße 83
76547
Sinzheim
Event organiser: Landgasthof Ochsen Sinzheim, Hauptstraße 83, 76547 Sinzheim, Deutschland
Event info
"I don´t know what´s gonna happen, but I wanna have my kicks
before the whole shithouse goes up in flames."
– Jim Morrison

Dear Rockcitizens, queridos amigos!
Schweren Herzens und mit mehr als nur einer Träne im Knopfloch müssen wir bekannt geben, dass 2020 das letzte Tourjahr unserer heiteren kleinen Kapelle sein wird: Calle und Sven werden die Band nach mittlerweile neunzehn turbulenten Jahren Ende 2020 verlassen. Berufliche und familiäre Gründe lassen die beiden das Mikrofon und die Gitarre an den sprichwörtlichen Nagel hängen – jedoch nicht, ohne mit uns noch einmal ordentlich für Krawall zu sorgen! Denn: Ein paar Gigs stehen für 2020 noch an – und wir werden uns mächtig ins Zeug legen, um uns mit einem BIG BANG von der Bühne zu verabschieden!
Location
Landgasthof Ochsen Sinzheim
Hauptstraße 83
76547 Sinzheim
Germany
Plan route
Wer in der Region um Baden Baden ein bodenständiges und gemütliches Landgasthaus sucht, der ist im Landgasthof Ochsen Sinzheim richtig. Erstklassige Weine und regionale Küche gibt es hier in der warmen Atmosphäre eines familiengeführten Hauses.

Die Küche begeistert mit kreativen Menüs, die ausschließlich aus regionalen Qualitätsprodukten auf ihren Tisch gezaubert werden. Von Wild bis hin zu vegetarischen Spezialitäten steht im Landgasthof Ochsen für jeden Geschmack etwas auf der Karte. Die kulinarischen Köstlichkeiten genießen Sie nicht nur im gemütlichen Restaurant sondern auch im sonnigen Garten.

Der Landgasthof Ochsen bietet gemütlich eingerichtete Gästezimmer, die keinen Komfort vermissen lassen. Mit seiner Lage in Sinzheim ermöglicht der Landgasthof zudem tolle Ausflüge zu den zahlreichen Sehenswürdigkeiten der Region.