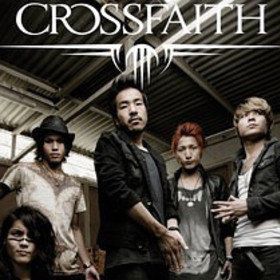 Jetzt heißt es, Anlage aufdrehen, denn hier kommen Crossfaith! Mit der innovativen Mischung aus aggressivem Metal und Electro sorgen die Japaner überall für Begeisterungsstürme. Bereits drei Jahre nach ihrer Gründung spielten sie auf Japans größtem Metal-Festival, dem "Loud Park", und machen sich seit 2012 auch in Europa einen Namen – und der ist vor allem laut!

Gegründet wurde Crossfaith 2006 und spielt seitdem in unveränderter Besetzung: Sänger Kenta, Kazuki an der Gitarre, Hirko am Bass, Tatsuya hinter dem Drums und Terufumi an den Reglern. Bereits die erste EP "Blueprint of Reconstruction" ist schnell ausverkauft, der Plattenvertrag unter Dach und Fach und das Debütalbum in den Regalen. Mit Trancecore haben sie ihre Nische gefunden: harte Gitarrenriffs, hartes Schlagzeug, harte Shouts und dominante Elektrosequenzen. Auf "The Dream, the Space" überwiegt der Elektro-Anteil, "Apocalyze" lässt die Verschmelzung von Metalcore und Elektro nichts mehr zu wünschen übrig.

Mit beeindruckenden Sounds in metallischer skandinavischer Tradition und vermengt mit einer ordentlichen Portion elektronischer Härte legen Crossfaith die Bühne in Schutt und Asche. Mit ehrlicher Musik, guter Gitarrenarbeit und lauten Brüllen lassen es die Asiaten mal richtig krachen.
Source: Reservix